My Yoga
My yoga practice began in London in 1995 with Pranayama.
I do not belong to one single school of yoga, nor to one single practice.
I love the diversity offered in the physical yoga practice and the freshness that this brings to my physical and spiritual path.
My personal practice is based on joy and gratitude, on reconnecting with myself and to living each moment more joyfully and more fully.
My hope is to help people find this reconnection in their own lives so that they can take the practices off the mat and connect more deeply with themselves and with people around them.
I am an eternal student, inspired by teachers of varied styles and from diverse lineages.
I train regularly with internationally acclaimed teachers including Kathryn Budig, Jason Crandell, Elena Brower, Marc Holzman, Danny Paradise, Chuck Miller, Annie Carpenter and Julie Gudmestad.
Class Information and Events
If you are interested in practising with me I offer a number of public classes in and around Mortagne au Perche.
These classes cater for all age groups and levels of experience. I also offer private sessions for one or more people.
For further information please call me on +33 6 71 79 53 32 or message me via Facebook.
I organise regular and diverse practices and events incorporating elements of the Divine Feminine and Shamanism.
Please see my Facebook page Alison Robertson Yoga for further details.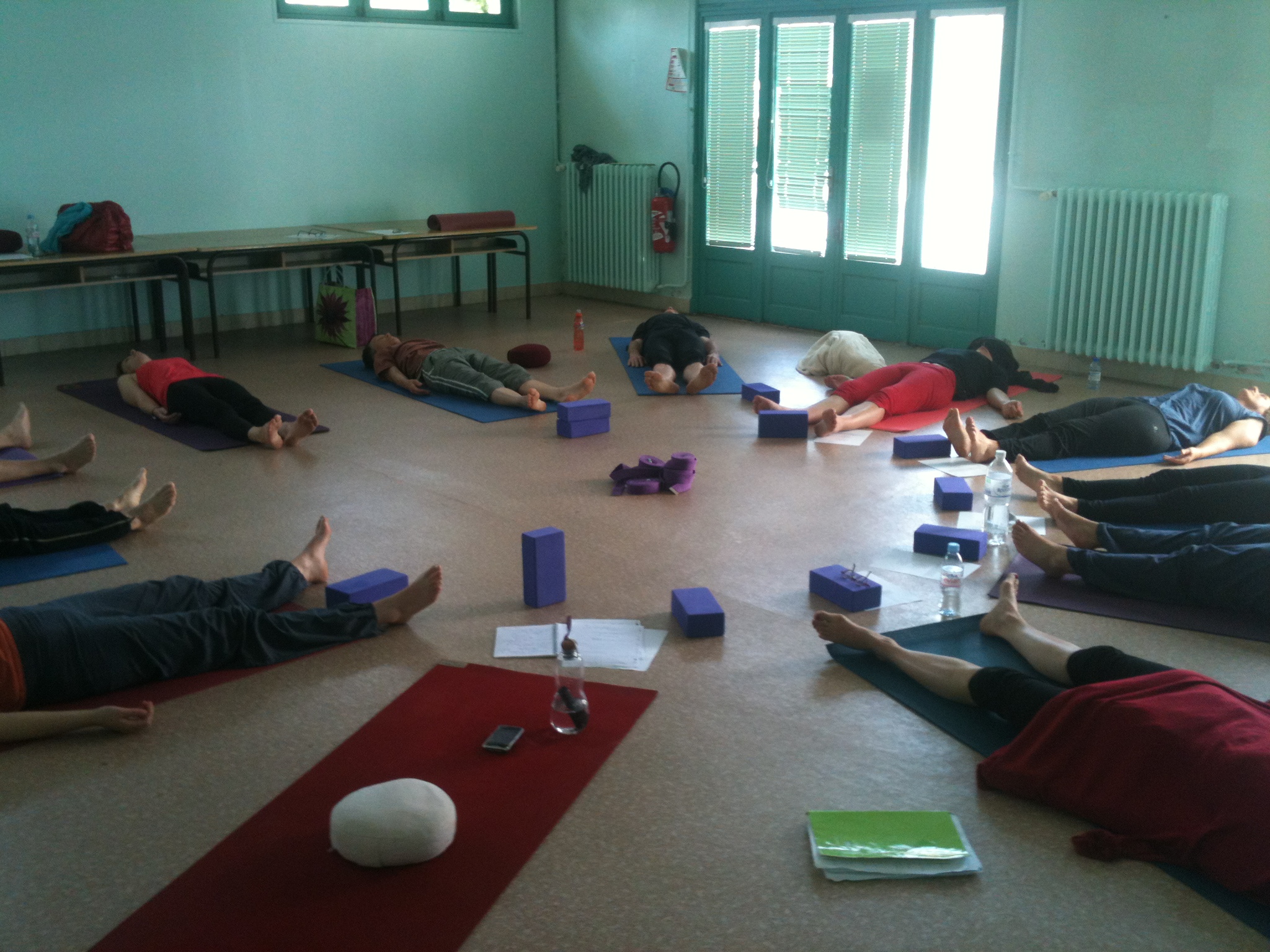 A well earned Savasana after the 'Asana in close-up' workshop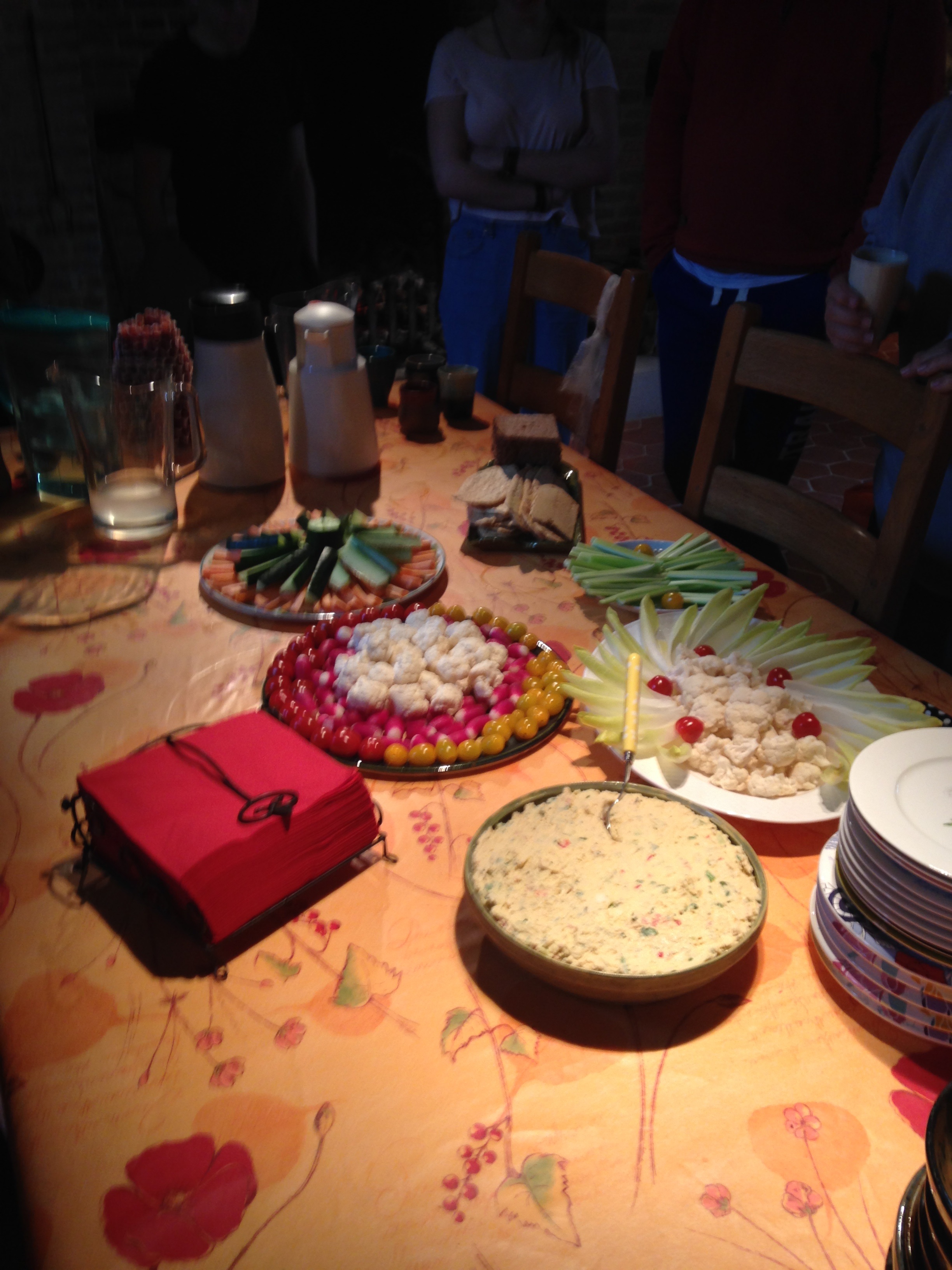 A post-workshop feast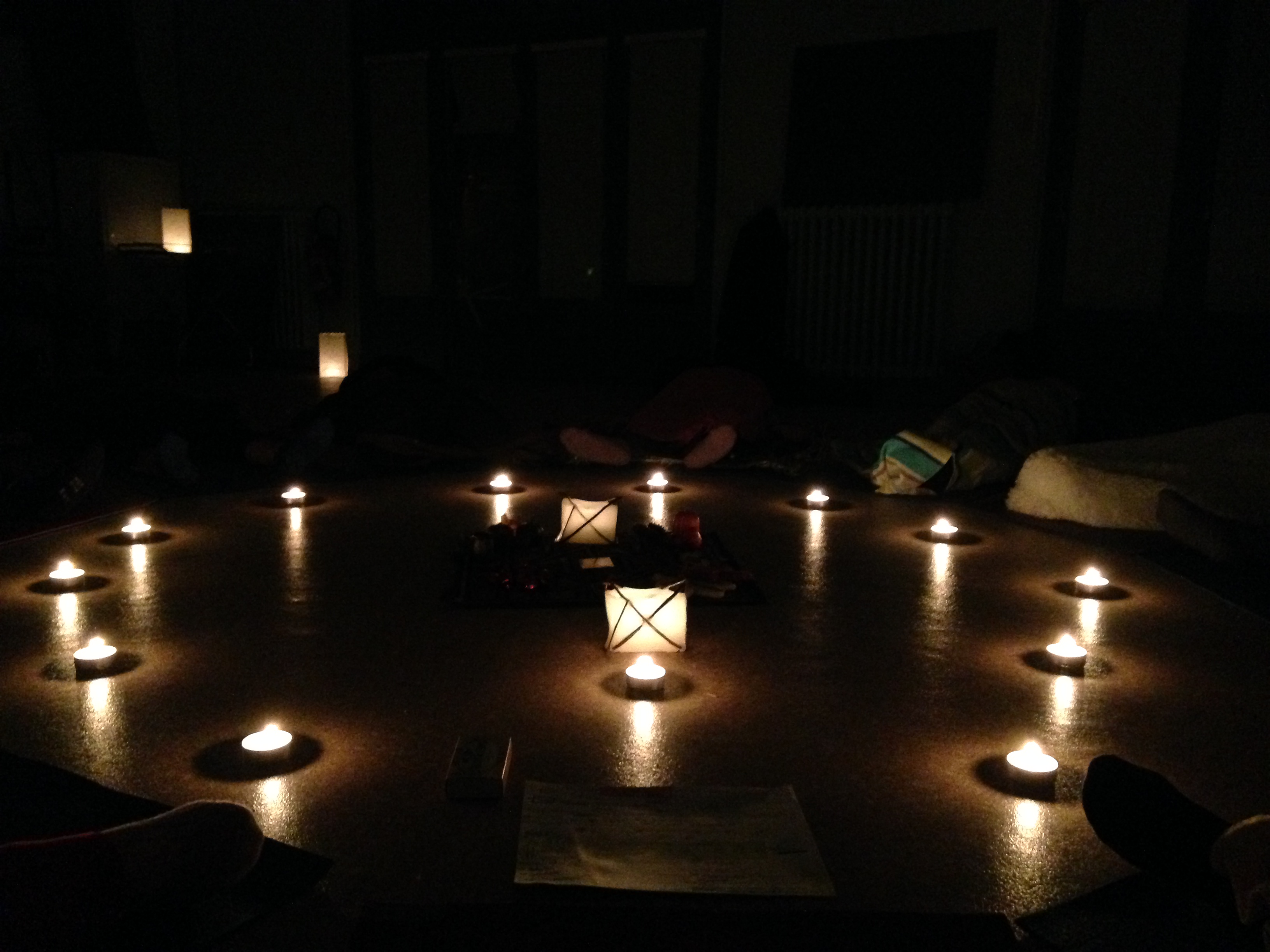 Diwali 2014